GRIND WHEELS
REF: 87235
PREMIUMLFEX – a perfectly selected combination of efficient abrasive grain and innovative resin binder. Thanks to the increased grain holding force, each individual grinding grain stays on the grinding wheel for longer and is used optimally. Particularly easy grinding due to fine protrusions on the surface.
This ensures maximum performance, which is achieved due to the far greater grinding ability. Low consumption of PREMIUMFLEX results in a noticeable reduction in odor and dust emissions and improves ergonomics in everyday use.
Rare tool changes with high grinding speeds translate into noticeable time savings.
More and more users appreciate the advantages of high power machines. For this reason, the grinding wheels are optimized for use in the most efficient angle grinders.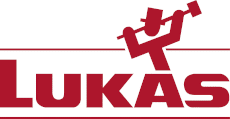 €2.15 – €3.00
Additional information
| | |
| --- | --- |
| Size | 100×6.0x16mm – 4", 115×6.0x22mm – 4.5", 125×6.0x22mm – 5", 150×6.5x22mm – 6", 230×6.5x22mm – 9" |