Description
Formed out of high-quality steel plate the mantus anchor contains no cast parts.
Shank and shank boot are welded from top and bottom.
Shank and roll bar are bolted to the fluke.
ASTM certified steel bolts are oversized with a large margin to ensure safety.
Although the shank is attached to the fluke with 4 bolts, a single bolt has sufficient strength to handle the maximum expected load on the anchor. Bolt Details.
Stainless Steel anchors feature a 2205 Duplex shank and 316L stainless steel fluke. The surface is hardened by shot-peening and then electro-polished to provide maximum corrosion resistance.
In the carbon steel version every part of the anchor system is hot-dipped galvanized for corrosion protection. (All shanks are HT ASTM 514 Steel and flukes are mild steel A36 equivalent)
Sharp-headed nose is precision machined to achieve the perfect chisel shape to achieve maximum penetrating power.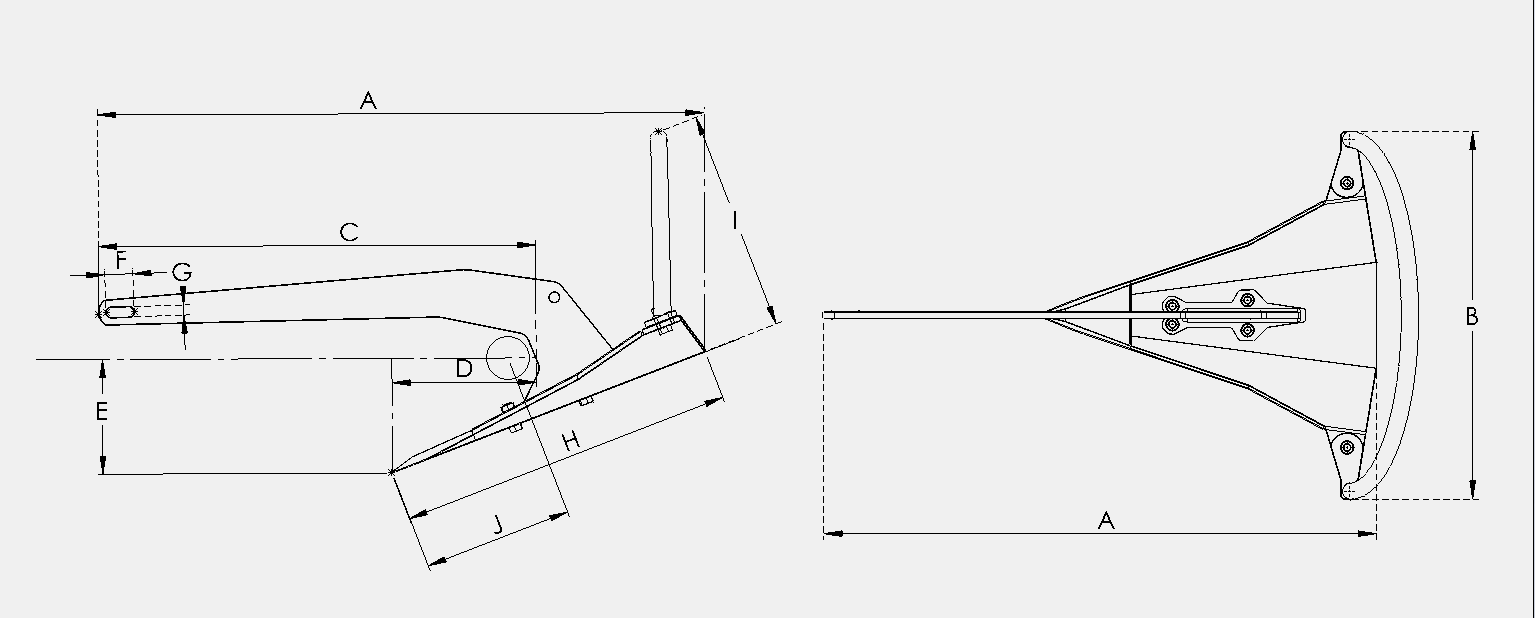 M1 MODEL DIMENSIONS (METRIC)
A
B
C
D
E
F
G
H
I
J
1.1 kg
427
259
300
102
81
20
7
236
156
105
3.6   kg
546
331
384
130
103
25
9
302
200
135
5.9   kg
666
403
468
158
126
31
11
368
243
164
7.7   kg
735
446
517
175
139
34
12
407
269
181
11.4 kg
795
482
559
189
150
37
13
440
290
196
15.9 kg
884
536
622
210
167
41
15
489
323
218
20.5 kg
993
602
699
236
188
46
17
550
363
245
25.0 kg
1063
644
747
253
201
49
18
588
388
262
29.5 kg
1132
687
796
269
214
53
19
627
414
279
38.6 kg
1202
729
845
286
227
56
20
665
439
296
47.7 kg
1301
789
915
309
246
61
22
720
475
321
56.8 kg
1401
849
985
333
265
65
23
775
512
345
70.5 kg
1589
964
1118
378
301
74
26
879
581
392
79.5 kg
1699
1030
1194
404
321
79
28
940
621
419