Wichard Group acquires Losange Group
On Thursday 25 April, a court in Cherbourg officially approved the acquisition of Losange  Group (comprised of Facnor, RDM, SparcraftRigging and Charleston Sparcraft Inc.) by Wichard Group, a world leader in marine fittings.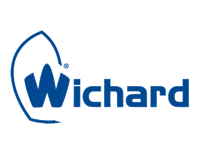 The takeover is part of Wichard's development strategy to create, through internal  development of its product portfolio and external acquisitions, a major international group dedicated to manufacturing marine equipment.
Founded by Jean-Michel Despres in 1981, Losange Group, currently in receivership, is  comprised of four companies — Facnor, RDM, SparcraftRigging and Charleston  Sparcraft Inc. — specializing in manufacturing marine equipment: roller-furlers, masts, booms and spars, running and standing rigging, and fittings. The group has a workforce  of seventy and turnover of €13 million.
Gauci Borda are the exclusive agents of Wichard in Malta.