The Wichard Company was founded by Henri Wichard in Thiers in 1919. The company is both a world leader in marine fittings and a dominant industrial actor in various other industrial sectors: aeronautics, medical, automotive etc. Today the Wichard Group brings together products of the Wichard (marine and precision forging) and products of Profurl (sail furlers).
Ever since it was founded in 1919, Wichard has produced its knives in Thiers, the traditional home of knife-making in France. As manufacturers specialising in marine hardware, they have designed their new knife ranges to provide you with Wichard's proven strength and reliability in all circumstances during your nautical activities. A Wichard knife is a must-have tool offering outstanding cutting performance as well as being easy to use, safe and long-lasting.
For more information, please visit www.wichard.com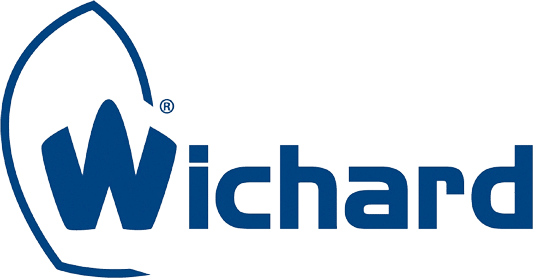 OffShore Sailing Knife
Designed for sailing and for highly demanding skippers, the «Offshore» knife offers a range of essential functions on-board a boat: Cutting quality, night visibility, locking blade, one-handed opening, corrosion resistance, mechanical resistance… Its serrated blade enables you to easily cut all types of modern ropes including Dyneema®. The shackle opener – marlinspike version is also a vital tool on-board a sailing boat. Each Offshore knife is equipped with an adjustable wrist strap to avoid losing your knife when using it.
AquaTerra Knife
The AquaTerra knife is THE must-have knife for practising outdoor aquatic sports such as fishing, motor boating, kayaking or pleasure boating. Equipped with a stainless steel blade it offers excellent cutting quality and optimal corrosion resistance. Several versions available: smooth blade, serrated blade or smooth blade and corkscrew. This will quickly become an essential tool for all of your sporting activities.
Wichinox - new formula
Wichinox is now available under a new formula (gel). As the original version, Wichinox remains a cleaning and passivating product to be used on marine stainless steel as well as on industrial applications. Its gel formula makes it easy to apply, even in places that are hard to access. This formula is highly performant and keeps shiny the stainless steel parts.
The 250 ml bottle complies with latest regulations (REACH) with safety cap and a special tag for visually impaired people. Wichinox is manufactured in France.